How We Landed The World's Largest Startup Conference (LAUNCH Festival) as a Customer
It's a blistering hot spring day in San Francisco and I'm sitting with 13,000 people listening to billionaire Peter Thiel recount the story of telling Mark Zuckerberg – "Just don't fuck it up" when he made the first investment in Facebook.
The experience was mind-boggling, but what was even more surreal – Get Invited was powering the ticketing for LAUNCH Festival 2015, the world's largest startup conference which boasted speakers like Gary Vaynerchuk and pro-skateboarder Tony Hawk.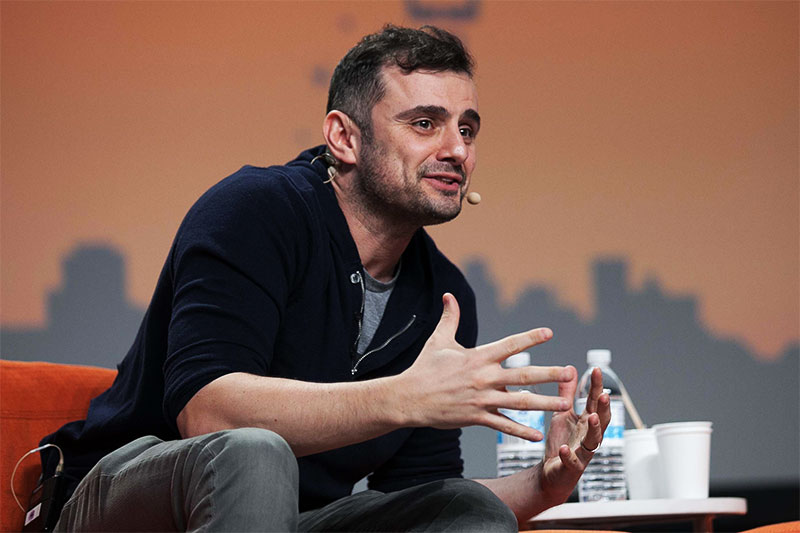 Photo Credit: JD Lasica
Since then many people have asked how we did it. So, I'm going to share the step-by-step process to landing a big shot US customer for your business.
At the time, we had zero presence in the US, so this was our first big lighthouse customer to help us build traction in the American market. You'll be pleased to know it's not as tough securing deals like this as you might think.
Here's how we did it in three easy steps (and how you can too):
1. We booked flights to the USA
At our April 2014 board meeting, we discussed breaking into the US market and the rest of the board encouraged me to visit the states.
"I wouldn't know where to start" I retaliated.
"Book a flight, get on a plane and go" encouraged our chairman, Tim.
So, that's what we did. We set a date and booked fights for a week in New York and then onto San Francisco for two weeks.
You probably have a list of reasons why you couldn't do this but you really have to just bite the bullet and get out of your comfort zone. If you're worried about going travelling on your own, then look for trade missions in your local city so you can travel with the support and comfort of other entrepreneurs. You'll usually find these come with mentoring support to help you set up meetings.
2. We tapped our local network for introductions
Like many new entrepreneurs, I'd never been to the US on business before and my network over there consisted only of two people.
So, the first thing I did was tap my local network in Belfast to see who had US connections in the startup and event spaces. From this, I got quite a few names and email introductions to set up meetings weeks before arriving.
One of the names given to me by our chairman was a gentleman called Luke. Tim had met with Luke a few times in the past and told me he was a great guy and super-connected in San Francisco.
So I sent him the following email to set up a meeting:

Luke got back to me on the same day:

Easy, right?
I've found in most cases that if you're making the effort to travel halfway across the world, it shows that you're serious and most people will be open to meeting with you.
3. We got on a plane
On the 22 June 2014, we jumped on a plane to New York City (and met with some awesome people there too) and then landed in San Francisco a week later on the 29 July.
My first meeting on the Monday was with Luke, he suggested we hit up this awesome little Vietnamese place called Tu Lan for lunch, just off Market Street on 6th in downtown San Francisco. We grabbed a curry, had a few beers and Luke made a few email introductions to people he knew that could help me.
One of these was an early (now ex) employee of Eventbrite (our billion dollar US competitor) and I ended up drinking and listening to house music in his apartment until 2am (but that's a different story).
At the end of our lunch meeting, Luke mentioned that he worked for LAUNCH Festival and they were currently looking for a ticketing system for this year's conference.
He asked me if I'd like to come and pitch to their CEO, Jason, and show him Get Invited.
"Absolutely, when?" I asked.
"About 45 minutes should be cool."
That was my first taste of how quickly things move over there.
After lunch I grabbed a quick coffee and set up a demo on Get Invited specifically tailored for LAUNCH festival and then met with Jason at LAUNCH HQ. I chatted with him for about 45 minutes, showed him the platform and we negotiated a deal where Get Invited would gain some extra exposure at LAUNCH Festival by being listed as a sponsor.
Jason said he'd let us know in a few days once he'd spoken to the other companies pitching.
Three days later, the email arrived with a contract attached from LAUNCH Festival and the deal was done.
You see, that wasn't difficult? There was a degree of serendipity involved and some people will say this is sheer luck, but I still had to make the effort to travel 6,000 miles across the world to meet someone. You engineer your own luck by making sure you're in the right place at the right time.
Handling Emails from Jason Calacanis at 5am
Getting a contract with LAUNCH was the easy part. A big event like this has big needs and there was a lot of back-and-fourth between the two teams to get everything just right. There were a lot of late nights for both of us trying to overcome the 8 hour time difference.
I awoke one morning at 5am to an email from Jason Calacanis, suggesting some changes to the ticket-purchase flow on Get Invited.
As always, I thought – "We can totally do this" but experience has taught to run all my ideas by our CTO, Mr Logical.
David sent me a circa 10,000 word explanation via email at 6am, basically saying that we'd have to rewrite a large part of Get Invited's core engine to do what Jason had requested.
How the hell was I supposed to tell Jason Calacanis we couldn't do what he wanted?
We debated it for a few hours before I eventually sent the email saying we couldn't do it for numerous reasons.
Thankfully, he was totally cool about the whole thing.
Ticketing for Tim Ferris
As part of the process of getting LAUNCH set up on Get Invited, the team wanted to run a smaller, trial event to get to grips with the platform, so in September they held a This Week in Startups LIVE event with Tim Ferris and Get Invited handled the ticketing, another proud moment for us.
LAUNCH Festival 2015
I landed in San Francisco on the Friday night before LAUNCH festival and spent the weekend sight-seeing and drinking beer with a few other Belfast entrepreneurs who were over at the same time (life's tough, I know).
On the Monday morning I headed to LAUNCH Festival and was immediately blown away. The venue was Fort Mason in San Francisco, right along the north coast overlooking Alcatraz. There were people and startups everywhere.
The most magical thing of all, was seeing the row of check-in staff using the Get Invited app to scan thousands of tickets as I walked past with my VIP pass to indulge in my unlimited supply of free beer.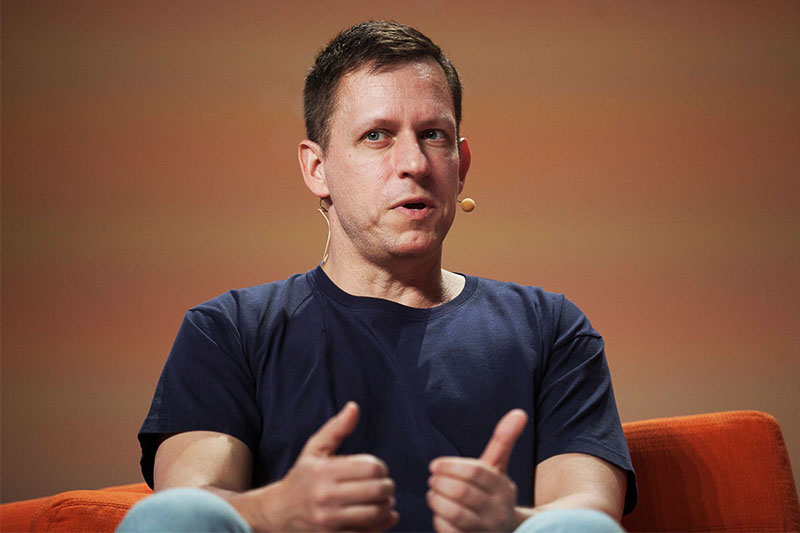 Photo Credit: JD Lasica
As I mentioned in the intro, one of the highlights for me was having the opportunity to sit a few rows in front of Paypal founder and billionaire investor, Peter Thiel as he told us about making the first investment in Facebook and negotiating with Mark Zuckerberg. It was a magical moment that every tech nerd will appreciate.
Building Credibility
I was in San Francisco for two weeks and had organised a string of meetings and one of the key lessons I learned from this was – almost everyone I met with now knew about Get Invited because we'd ticketed LAUNCH. It gave us a massive credibility boost in a market where we were non-existent a few months prior.
I was able to leverage this credibility to secure even bigger meetings with companies like VentureBeat and a C-Level executive at Microsoft. If you can get just one big customer using your product in a foreign market, it will massively help to secure additional customers. We went on to secure a number of other partners in San Francisco and Los Angeles, including VRLA (the world's largest virtual reality expo).
Moral of the story?
Getting US customers isn't as difficult as you might think, you just have to be prepared to get on a plane and meet people to build the relationships, but things happen much faster and BIGGER than almost anywhere else in the world.
If you make the effort, the payoff can be huge – you're no longer a local business, you're a global business.